---
News
Posted by Jade Fisher on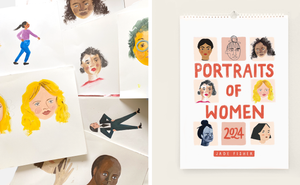 See Jade's portrait project unfold and listen to her discuss the ideas behind our new 2024 calendar theme. Down with beauty tips!
---
Posted by Lolly McCubbin on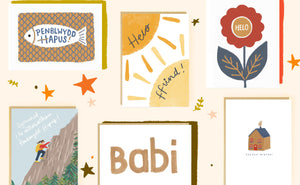 Shwmae! Helo! Pobol y Cwm!  Translation: Hello! Pronunciation: "shuh-my"     We're so pleased to announce that, after popular demand from our fellow Welsh shoppers, we finally have Welsh language cards in our shop!   Take a little peek at our small range of cards yn Cymraeg - they're available for both retail and stockist orders.  Jade re-worked some of these from existing designs, but others she made exclusively for the Welsh collection (Helo ffrind!)   We'd love to know your thoughts. Are there any greetings you'd love to see? Are we missing any Welshisms that you'd like to send to...